Keynote speakers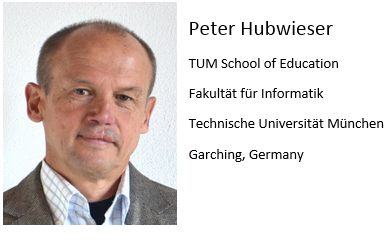 Personal Learning Environments in Future Learning Scenarios 
In our opinion, the typical learning scenario in European schools will change dramatically during the next decade, enforced by the increasing diversity of students, in compliance with the modern under-standing of human learning as situated, socially embedded, active construction of knowledge, motivated by autonomy, awareness of competence and social relatedness. Today, it seems obvious that efficient learning cannot be restricted to closed classrooms and by fixed time-tables. Instead, the learning process will be promoted by comprehensive, contextualized tasks that are individually tailored to the students' individual abilities and prerequisite knowledge. The students will process these tasks in close collaboration with peers. To support this collaboration and to ease the increasing work-load of teachers, the learning process has to be supported by suitable Personal Learning Environments (PLEs). We suggest developing these PLEs based on a common requirement analysis and design outline. For this purpose, we had to define the presumed learning scenario, which will represent the application context of the system. In order to ease the communication with the future users, we are constructing the prototype MyLearnSpace. It is intended to support these learning scenarios by managing input information, learning tasks, individual progress of students and the collaboration with peers. For the requirements analysis, we conducted several interviews with expert teachers. These steps resulted in a first design outline will be discussed.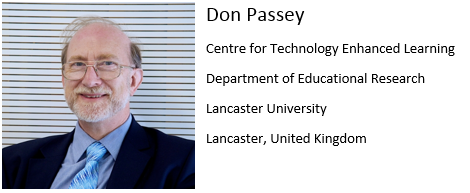 Computer Science (CS) Or Information And Communication Technologies (ICT): The Curriculum Needs Both
The subject of computer science (CS) has relatively recently arisen within the curriculum; yet quickly followed by in-depth study and creative application. In 1962, Purdue and Stanford Universities established perhaps the first departments of computer science; the first PhD in computer science was awarded in 1965 by the University of Pennsylvania, while a robotic hand was developed in the same year at the University of Belgrade. Soon after, the subject started to appear in curricula for younger students. Since the 1980s, there have been concerns that computing and technologies should play a major role in school curricula and practice. Ways to bridge school and university curricula have been hotly debated. Up to this present time, in parallel and in ways that some would say have demonstrated mistaken appropriation, a major focus of technologies in the school curriculum has in many countries been on applications of existing technologies into subject practice (both software, such as office applications, and hardware, such as robots and sensors). Through uses of these applications, information and communications technologies (ICT) have focused on activities to support subject and topic learning (across wide age and subject ranges). Limitations of staffing and resources have in the past been considered reasons for choice between ICT or CS curricula. Very recently, the concern for including computers in the curriculum (certainly in England and Australia, for example) has shifted to a much greater focus on computing and CS, more concerned with the uses of and development of programming and problem-solving. Across the world, policy makers at national, regional and local levels are concerned about this shift: whether the shift should be made; how it can be made; and how it can be made effective for teachers and learners. The limitations that once existed appear to have gone; yet key questions remain. This is a time of great opportunity, for building CS and ICT into curricula to support long-term needs. But, how can effective policies, that enable future generations, consider the vital concerns that go beyond what might be regarded as a simple move from ICT to CS? I will explore these key questions, and argue for a focus on future practices rather than on poorly reflected decisions.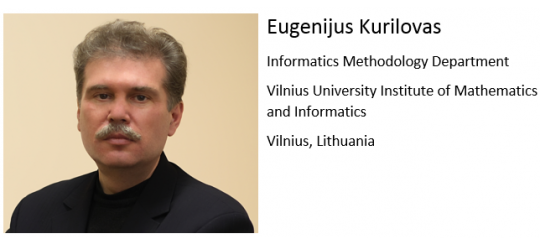 Application of Intelligent Technologies in Computer Engineering Education
We believe that future school means personalisation plus intelligence. Learning personalisation means creating and implementing personalised learning scenarios based on recommender system suitable for particular learners according to their personal needs. Educational intelligence means application of intelligent technologies and methods enabling personalised learning to improve learning quality and efficiency. Lithuanian Intelligent Future School (IFS) project is aimed at implementing both learning personalisation and educational intelligence. In personalised learning, first of all, integrated learner profile (model) should be implemented, consisting of (1) Selecting suitable taxonomies (models) of learning styles, e.g., Felder & Silverman, Honey & Mumford, and VARK style (Fleming); (2) Creating integrated learning style model which integrates characteristics from several models. Dedicated psychological questionnaires should be applied here; (3) Creating open learning style model; (4) Using implicit (dynamic) leaning style modelling method; and (5) Integrating the rest features in the student profile (knowledge, interests, goals etc.).  After that, ontologies-based personalised recommender system should be created to suggest learning components (learning objects, activities, methods, tools, apps etc.) suitable to particular learners according to their profiles. Thus, personalised learning scenarios could be created for particular learners for each topic according to curriculum / study programme. A number of intelligent technologies should be applied to implement IFS approach, e.g. ontologies, recommender system, intelligent agents, decision support system to evaluate quality and suitability of the learning components etc. Experience of IFS implementation by applying mobile learning scenarios in Lithuania has shown that this approach is effective in computer engineering education.